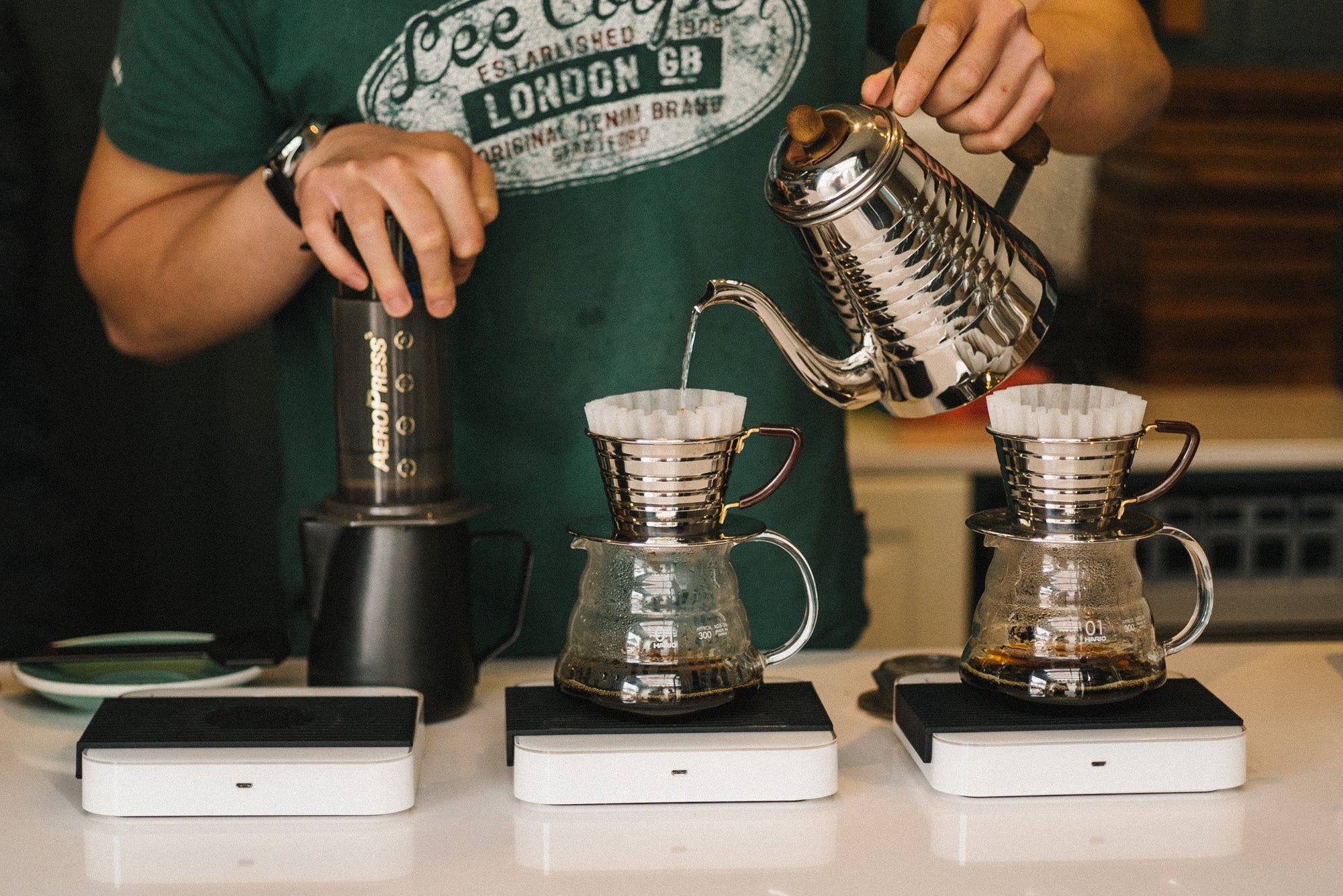 Brew Like A Barista
This one-day course covers all you need to know to brew incredible coffee at home.
You will get up close and personal with the aromas and flavours that our different coffees have to offer and how these can be elevated when paired with a delicious sundry made specially to compliment the coffees' taste notes.
We will lay some basic foundations on coffee, how you might choose a coffee to your liking, and finally learn about equipment you might use at home for the optimal brew set up. We'll brew on the most popular methods of Aeropress, Kalita, and French Press, teaching you about the best recipe for incredible coffee from your method of choice. This will cover how much coffee to water you should use, adjustment of the grind size, the importance of brew time, temperature and much more.
Places will be limited to six people per class so that your coffee coach can give their full attention to you.
All participants will receive a Root & Branch home brewing guide & a complimentary bag of coffee.
*we can't offer any re-scheduling or refunds 48hrs prior to when the event begins.
The following dates are available: