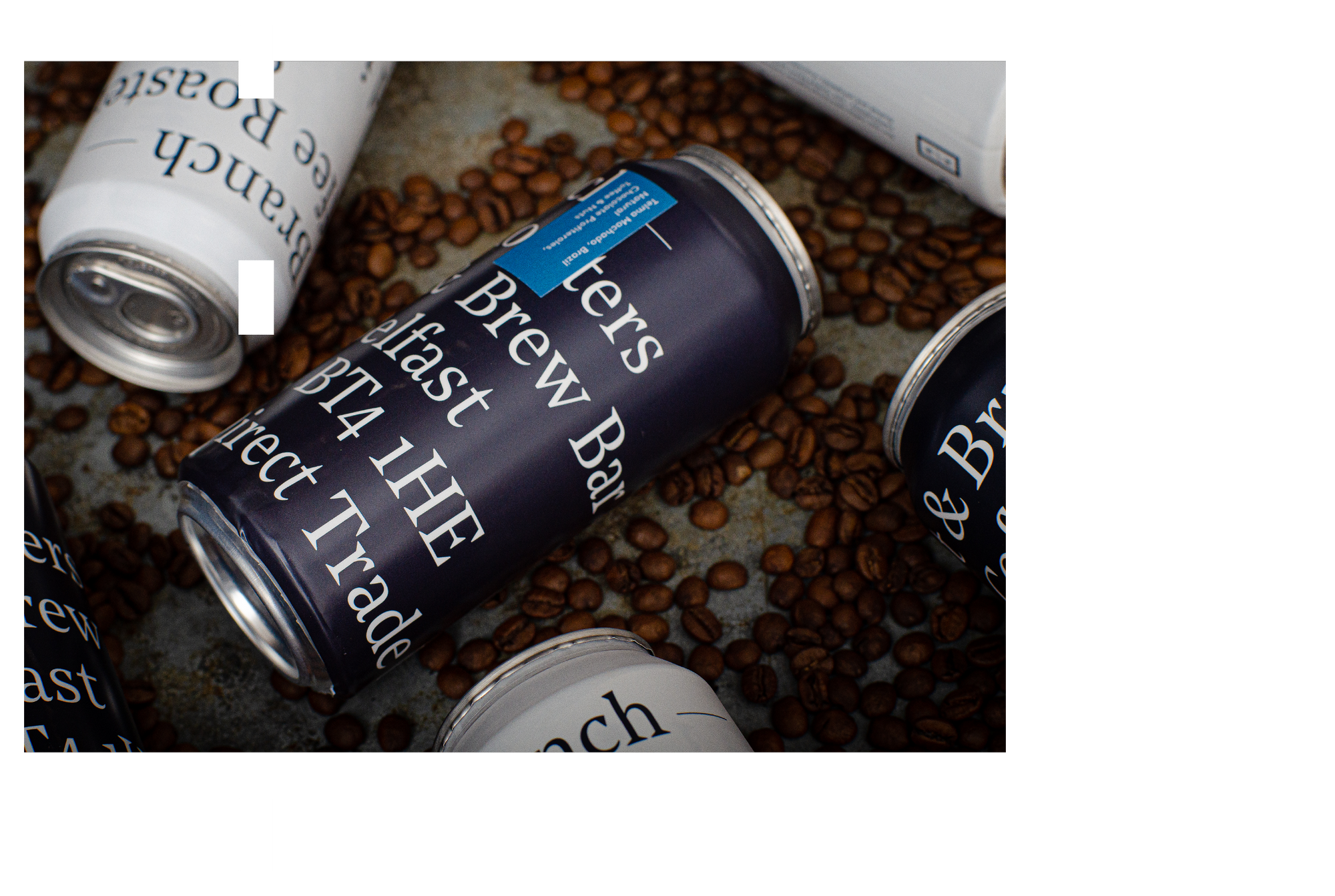 True blue espresso
Standing still isn't something we've ever been very good at, and with the desire to keep learning and refining our practices, it's almost impossible to rest on our laurels. This is perhaps best reflected in the new iteration of our packaging.

In the early days we roasted coffee the same for filter and espresso. We thought that our goal in roasting was to hit the sweet spot for any given coffee. In many respects, there's some merit in the approach, but when our own baristas fed back that they were getting some solubility issues with espressos, we had to re-evaluate.

After some head scratching and experimentation, it wasn't long before we were roasting slightly deeper for espresso. Often, an extra 10-20 seconds or an extra 2% development time, ironed out any of the channelling issues we found when pouring espresso through our Slayers (for which we grind extremely fine). Sweetness or acidity weren't adversely effected but the baristas experience was elevated and gratitude for the changes started to be reported back to our roastery team.

We were now presented with an issue of having one retail can but two slightly differing roasting approaches - one orientated more towards filter coffee and now one with more of an espresso focus. Not only would a new can help differentiate, but it would also help us in selecting coffees where we might feel that a particular coffee may suit a specific brew method slightly better than another. So, meet our all new blue can. It's got the same environmental credentials with the PLA compostable sleeve and recyclable can, but with a different look and different coffee.

Our first coffee will be an exciting reintroduction of Saints & Scholars. No longer a blend, our House Espresso is a single origin, with the first up being an organic coffee from a cooperative in Peru. When we started we would've ideally liked to only use organic coffees. Fair-trade, Rain Forest Alliance, Soil Association certifications were not as important as organic, and yet within specialty coffee, organic didn't always confer quality. Times have changed and now we're tasting more and more organic coffees that hold their own in terms of cupping score quality. Our first in the new 'Saints' line is just such a coffee, and with notes of vanilla custard and blackberry, it's stunning on espresso, but it'll stand up well to any brew method you choose.